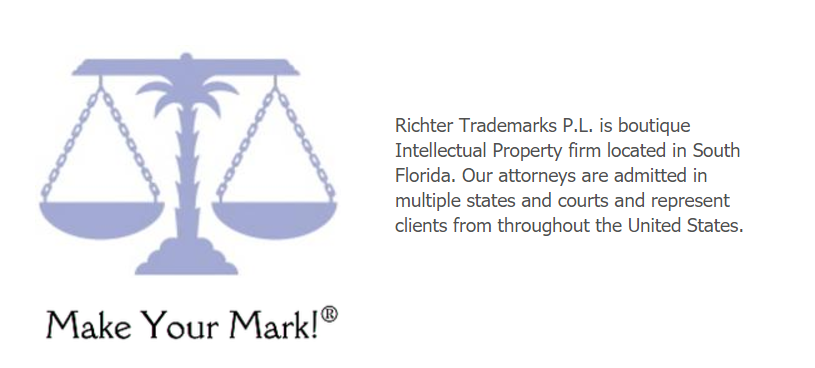 Speaker for the July 8th MeetingSpeaker for the July 8th Meeting
Make Your Mark! ® (Or How to Avoid Trouble With Trademarks)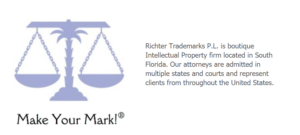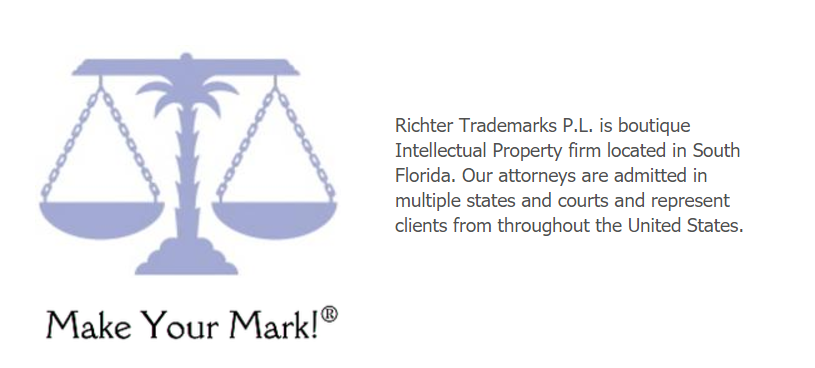 "What is in a name…wouldn't a rose by any other name smell as sweet?" Maybe…but a strong registered trademarked name can outlive the patented product and in some cases be more lucrative than the patent itself.
There are highly sophisticated strategies that need to be considered when choosing a mark and it takes a well trained, experienced professional who is passionate about the subject to bring your attention to these matters.
Miriam Richter of www.richtertrademarks.com is such a person, devoted to Trademarks, Copyrights and other Intellectual Property Matters. I was extremely impressed with her resume. From the beginning of her academic pursuits and throughout her developing interests, she has achieved honors at every University she has attended.
Her professional career begins in medical research and teaching. Her medical background, led to an interest in the legal profession while working in the insurance industry, which in turn led her to Intellectual Property Law.
Here is a woman with the intelligence and knowledge to research any subject (as evident by her many academic accolades) and the ability to share what she has learned as a teacher. You will never look at a name the same way again, as she will cover the subject from;
The various types of trademarks, why you would consider using them and the strengths of each.
Your initial TESS search, what to look for, is it Dead or Alive.
The Examination Process, what they are looking for.
The all important USE
Rejection and how to handle it.
I had to convince Ms. Richter to add the last bullet after she wrote back to me "…a properly researched and filed trademark shouldn't be rejected."  It was quite obvious to me the type of perfectionist and professional she is. We are very lucky to have her speak to us.
This is an extremely serious subject that you must know about. So under no circumstance should you miss this meeting, which will be hosted by the Inventors Society of South Florida (a non-profit educational organization) at 1:00 pm on Saturday 7/8/17 at the LIGI Tool & Engineering, Inc. (3220 SW 15th Street Deerfield Beach, Fl  33442.