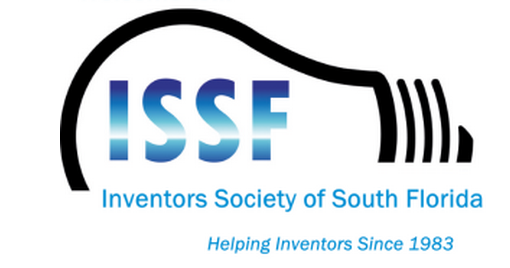 Welcome!
The Inventors Society of South Florida is a 501 (C) 3 non-profit organization dedicated to the advancement of the independent inventor through the use of Education, Motivation and Collaborative Support.
We will not do the work for you. However, we will give you the tools to Get The Job Done!
To that end, we provide a wealth of information to our members and the general public regarding all aspects of the invention process through our newsletters, website, speakers, etc.  However, the ISSF does not endorse, suggest, or recommend that any of this information may or should be relied upon without the user's own independent investigation and evaluation.
Call us for more information: (561) 676-5677 or (954) 281-6564.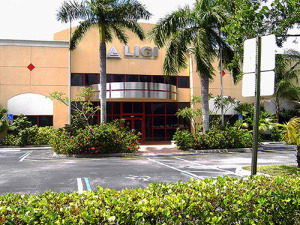 Our Meetings are Held on the First Saturday of each month, except when interrupted by a holiday. We meet at 1PM. Pre-registration is at 12:30PM.  Seating is limited.We Meet At: Ligi Tools, 3220 SW 15th Street, Deerfield Beach, FL 33442. Click here for Directions.
Your First Meeting Is Absolutely FREE.  Click here, fill out our First Timer Form and bring a copy with you to your first meeting.
For Returning Non-Members, there is a $10.00 donation requested.  To Pay Online, click here.
Call us for more information: (561) 676-5677 or  (954) 281-6564.
Speaker For The November 5th Meeting:  Jorge Rodriguez
Design With Manufacturability In Mind
There is an old saying, "Anything can be done…if you're willing to pay for it", which brings me to the same complaint that I hear from inventors all the time, "My parts cost too much for me to be competitive". While manufacturers tend to ask me, "Do all inventors really need such complicated parts"? Some manufacturers have even taken it upon themselves to offer educational material to their potential customers which I often pass along to all of our members and friends but this is not enough.
For years, I have been looking for a true expert who would be willing to share their knowledge with the group. It is a mind set, a skill you can develop, especially while designing plastic parts once you understand the process and I couldn't believe our luck as I practically fell over the perfect candidate right in our own group.
Jorge Rodriguez IS the exact expert I was looking for. Not only has he been working and running whole departments in this field since 1998, he actually developed a course for newly hired engineers and designers for Motorola which will be the basis of the presentation that he will be giving us.
His credentials on his Linkedin page are incredible! He is an Experienced Manufacturing Operations Manager with a proven track record in optimizing operational performance, cost reduction and process improvement activities with an extensive background in tooling, tool and mold design, manufacturing and process engineering the list goes on and on. He also earned a prestigious certification as a Six Sigma Black Belt.   
Now that's what I call a High Class Education at any price!
Whether you are actually designing your own parts or simply envisioning what they will look like and how they will work, Mr. Rodriguez will get you pointed in the right direction. He will give you a focus and teach you techniques (like side actions and hot runners) to overcome any  difficulties in your designs.
This is a golden opportunity for the new to inventing, experienced product developer, seasoned designer and engineer alike. All you have to do is come to  LIGI Tool & Engineering, Inc. (3220 SW 15th Street Deerfield Beach, FL  33442) at 1:00 pm on Saturday 11/5/16 for this meeting that is hosted by the Inventors Society of South Florida, a 501 (C) 3 non-profit educational organization.
For more information go to our website

www.inventorssociety.net

or call 561-676-5677 or 954-281-6564.