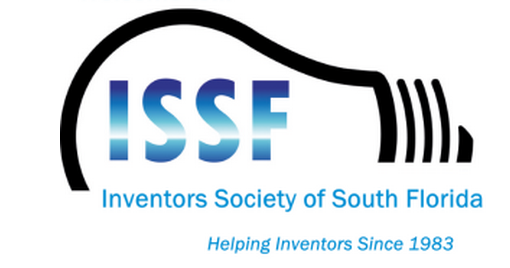 Welcome!
The Inventors Society of South Florida is a 501 (C) 3 non-profit organization dedicated to the advancement of the independent inventor through the use of Education, Motivation and Collaborative Support.
We will not do the work for you. However, we will give you the tools to Get The Job Done!
To that end, we provide a wealth of information to our members and the general public regarding all aspects of the invention process through our newsletters, website, speakers, etc.  However, the ISSF does not endorse, suggest, or recommend that any of this information may or should be relied upon without the user's own independent investigation and evaluation.
Call us for more information: (561) 676-5677 or (954) 281-6564.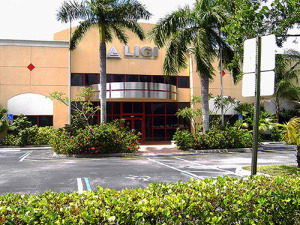 Our Meetings are Held on the First Saturday of each month, except when interrupted by a holiday. We meet at 1PM. Pre-registration is at 12:30PM.  Seating is limited.We Meet At: Ligi Tools, 3220 SW 15th Street, Deerfield Beach, FL 33442. Click here for Directions.
Your First Meeting Is Absolutely FREE.  Click here for more information.
There is a $10.00 donation requested for Returning Non-Members
Call us for more information: (561) 676-5677 or  (954) 281-6564.
Our Next Speaker: Freddy Lee
Master of the DIY Prototype
Date:  March 5, 2016 1PM
You're sitting there watching some late night rerun when suddenly, out of the blue, the greatest idea you ever had for an invention hits you like a lightning bolt. You run into the garage and cobble together a bunch of junk that you have lying around and Voila… there it is! If it actually works, its' even better than Ssssss…some ice cream or something like that.
Inventors who are handy have this experience multiple times. Being handy helps but if you are an inventor, you Are creative and that's all you need along with a little guidance.
Freddy Lee, in my mind, is the Master of the Do It Yourself Prototype. I have personally seen him create things that look like a shelf ready sample product that were actually nothing more than painted cardboard or a combination of unrelated materials. I recently reviewed a video interview of Freddy from a past EXPO where the commentator wanted to take Freddy's "Back Pack Scooter" for a spin and was not taking no for an answer.
Freddy has an uncanny way of dissecting a product that may just be a concept and then envisioning a way to build it with readily available materials. He will not only be sharing his gift with you, he will be giving you insights into how you can do this yourself.
A talent like this comes from a lifetime of experience and study. Mr. Lee is also an Architect and is well versed in his profession. So he is both an trained artist and an engineer.     
Don't miss this opportunity to learn from a Master, how you too, can build your own prototypes and make your dreams a reality that you can hold in your hand.
Save the date and make sure you come to LIGI Tool & Engineering, Inc. (3220 SW 15th Street Deerfield Beach, Fl  33442) at 1:00 pm on Saturday 3/5/16. This meeting is hosted by the Inventors Society of South Florida, a 501 (C) 3 non-profit educational organization.
For more information go to our website www.inventorssociety.net or call 561-676-5677.