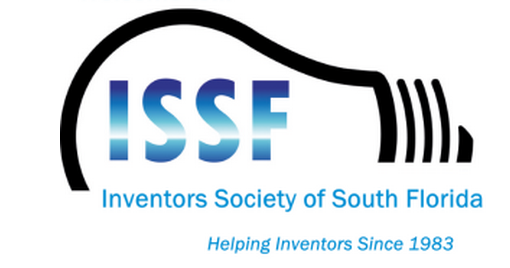 Welcome!
The Inventors Society of South Florida is a 501 (C) 3 non-profit organization dedicated to the advancement of the independent inventor through the use of Education, Motivation and Collaborative Support.
We will not do the work for you. However, we will give you the tools to Get The Job Done!
To that end, we provide a wealth of information to our members and the general public regarding all aspects of the invention process through our newsletters, website, speakers, etc.  However, the ISSF does not endorse, suggest, or recommend that any of this information may or should be relied upon without the user's own independent investigation and evaluation.
Call us for more information: (561) 676-5677 or (954) 281-6564.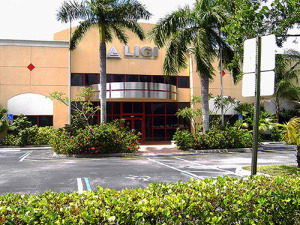 Our Meetings are Held on the Second Saturday of each month, except when interrupted by a holiday. We meet at 1PM. Pre-registration is at 12:30PM.  Seating is limited.We Meet At: Ligi Tools, 3220 SW 15th Street, Deerfield Beach, FL 33442. Click here for Directions.
Your First Meeting Is Absolutely FREE.  Click here, fill out our First Timer Form and bring a copy with you to your first meeting.
For Returning Non-Members, there is a $10.00 donation requested.  To Pay Online, click here.
Call us for more information: (561) 676-5677 or  (954) 281-6564.
---
---
THE WEBSITE IS PRESENTLY UNDER CONSTRUCTION, THE MEMBERSHIP IS NOT WORKING
Speaker for the March 10th Meeting
Failure And Recovery
Leigh Rothschild is probably one of the most prolific inventors of all time with over 100 issued patents and just under 220 published applications, all of which contain at least some part of high technology. Even patent number 9,683,729 which is for a Battery-Conserving Flashlight and Method Thereof, is a normal looking flashlight with a very sophisticated processor.
He conceived his first patented product at 17 years old and has been selling or licensing his patents to Fortune 500 companies ever since. He also created several companies based on his technologies which he also successfully sold. In several of the articles I read about him, he says inventing is his passion and he would rather have someone else handle the business side of making money.
Sounds familiar doesn't it ? If I had a nickel for every inventor who told me that I could buy all of Manhattan ! OK, maybe I'm exaggerating just a little but that is The Dream of most inventors and Leigh is living that Dream.   
As with any mega successful inventor these days, Mr. Rothschild is all too familiar with our legal system from every side of it including the newly created monster known as the PTAB. So I am sure he will be able to give you insider details about how to protect and enforce your intellectual property.         
We all know that a great invention doesn't just pop into your head and the next day you can sell   or license it for millions. Once again, Leigh is going to take you behind the scenes and tell you about all the hard work that goes into developing a successful project. As the title of his presentation is Failure and Recovery, you can bet his bed of roses story had its' share of thorny failures but in the end he triumphed. I can't wait to hear how he did it.
Don't miss this chance to hear and meet this great man as he gives you the inside view of his struggle to achieve the dream we all long for. Come to LIGI Tool & Engineering, Inc. (3220 SW 15th Street Deerfield Beach, FL  33442) at 1:00 pm on Saturday 3/10/18 to begin your journey.
Doors open at 12:30pm.
An event hosted by the Inventors Society of South Florida, a 501 (C) 3 non-profit educational organization.
For more information go to our website www.inventorssociety.net or call 561-676-5677.