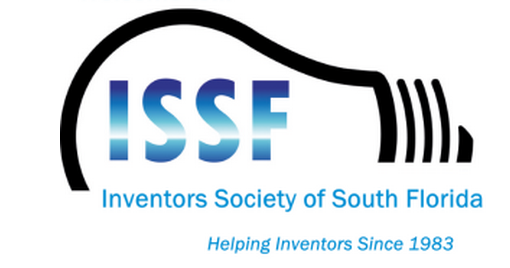 Welcome!
The Inventors Society of South Florida is a 501 (C) 3 non-profit organization dedicated to the advancement of the independent inventor through the use of Education, Motivation and Collaborative Support.
We will not do the work for you. However, we will give you the tools to Get The Job Done!
To that end, we provide a wealth of information to our members and the general public regarding all aspects of the invention process through our newsletters, website, speakers, etc.  However, the ISSF does not endorse, suggest, or recommend that any of this information may or should be relied upon without the user's own independent investigation and evaluation.
Call us for more information: (561) 676-5677 or (954) 281-6564.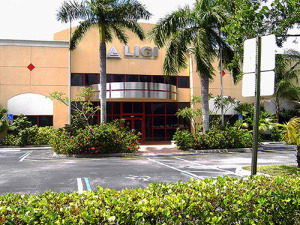 Our Meetings are Held on the Second Saturday of each month, except when interrupted by a holiday. We meet at 1PM. Pre-registration is at 12:30PM.  Seating is limited.We Meet At: Ligi Tools, 3220 SW 15th Street, Deerfield Beach, FL 33442. Click here for Directions.
Your First Meeting Is Absolutely FREE.  Click here, fill out our First Timer Form and bring a copy with you to your first meeting.
For Returning Non-Members, there is a $10.00 donation requested.  To Pay Online, click here.
Call us for more information: (561) 676-5677 or  (954) 281-6564.
---
---
THE WEBSITE IS PRESENTLY UNDER CONSTRUCTION, THE MEMBERSHIP IS NOT WORKING
Speaker For The November 11th Meeting
Guess The Success !
Member Ellis Toder is one of our more successful and prolific professional inventors. Many of you have already heard him give a short warm up presentation a while back and have raved about him. A short time afterwards he came to me with a fantastic idea. You see, he has had a number of successful products in a variety of industries but has also had a number of, "This Can't Miss Products" that failed miserably.
So, in the form of an old TV game show he will be presenting, Guess The Success ! Our Secretary and master of ceremonies for this meeting Nancy Gerken has suggested that all the attendees will be competing for Valuable Prizes !  I have no idea of how she is going to hide the car behind the curtain but that's not my problem.
This should be a Blast ! Who says Inventors don't know how to have fun? However, there will be valuable lessons to learn as well. Sure, it is easy to be an armchair quarter back once the play is over but you must now look at your own projects in this new light to see if yours may have similar flaws.
To be sure this is not all just fun and games, Ellis will also do the warm up speakers spot where he will mainly talk about his experiences with the business side of inventing. As we all know, being a successful inventor requires a number of skill sets. You don't have to be an expert in all of them but you do need a basic knowledge of them and the more you can learn from someone else's experiences, the less problems you should personally have to experience. Just one little anecdote could save you thousands of dollars.
Whether you are the competitive sort who is out to win the Valuable Prizes, want to learn some Valuable Life Lessons or just want to enjoy some very Valuable Good Clean Fun this is a meeting you should not miss.  
So Come On Down to LIGI Tool & Engineering, Inc. (3220 SW 15th Street Deerfield Beach, FL  33442) at 1:00 pm on Saturday 11/11/17 to see if You can successfully Guess The Success. Doors open at 12:30pm.
This event is hosted by the Inventors Society of South Florida, a 501 (C) 3 non-profit educational organization.
For more information go to our website www.inventorssociety.net or call 561-676-5677.
https://youtu.be/MSvXwa1Yt-khttps://youtu.be/yYhMMHN4H1A