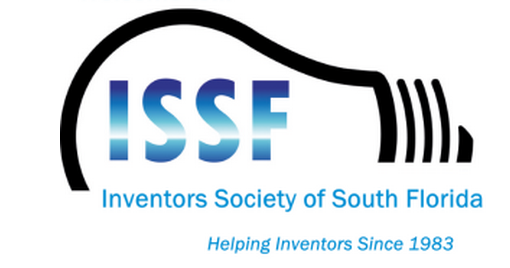 Welcome!
The Inventors Society of South Florida is a 501 (C) 3 non-profit organization dedicated to the advancement of the independent inventor through the use of Education, Motivation and Collaborative Support.
We will not do the work for you. However, we will give you the tools to Get The Job Done!
To that end, we provide a wealth of information to our members and the general public regarding all aspects of the invention process through our newsletters, website, speakers, etc.  However, the ISSF does not endorse, suggest, or recommend that any of this information may or should be relied upon without the user's own independent investigation and evaluation.
Call us for more information: (561) 676-5677 or (954) 281-6564.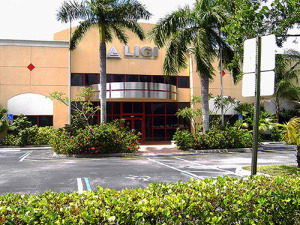 Our Meetings are Held on the Second Saturday of each month, except when interrupted by a holiday. We meet at 1PM. Pre-registration is at 12:30PM.  Seating is limited.We Meet At: Ligi Tools, 3220 SW 15th Street, Deerfield Beach, FL 33442. Click here for Directions.
Your First Meeting Is Absolutely FREE.  Click here, fill out our First Timer Form and bring a copy with you to your first meeting.
For Returning Non-Members, there is a $10.00 donation requested.  To Pay Online, click here.
Call us for more information: (561) 676-5677 or  (954) 281-6564.
---
---
THE WEBSITE IS PRESENTLY UNDER CONSTRUCTION, THE MEMBERSHIP IS NOT WORKING
Speaker for the October 14th Meeting
Pitch Deck Roadmap
Everybody knows that I have been stressing the importance of pitching your project and that you must tailor your pitch to the expected audience. Investors could care less about your product. They want verifiable financials and proof that you are capable of bringing home the bacon. On the other hand, consumers want to see the value in what they are receiving. Retailers, DRTV companies, potential licensees, etc, are all looking for specific details as well as some general information. How in the world are you suppose to put all this information together ???
Mike Lingle of www.10xu.com is not only going to tell you how to develop a strong pitch, he is going to show you where to find those elusive facts that will lead you to realistic projections and ways to evaluate your project so you can eliminate its' short comings while professing its' virtues.
I go to a lot of pitch events and get tons of pitches by email. One thing most of them have in common are totally unbelievable financials and by that I mean Totally Unbelievable. Where do they come up with these numbers ?
After being completely frustrated and disheartened by reading, yet another, proposal where an investment of two million dollars would miraculously turn into five million the first year and continue to grow exponentially over the next ten that, out of the blue, I ran across Mike and his organization.
I was blown away by all the down to earth information, logical procedures and common sense approach they have to building realistic projections into a pitch that would get the results we all dream of. Over the years, Mike has helped raise millions of dollars for both his own and other founders start ups during which he developed the Six Pillars For Start Up Success.
Now he is going to share his insights with us. It is almost a no brainer for those who understand the concepts, define their parameters, implement the procedures and follow though, that they will have the best possible chance of success.
So what are you waiting for? Plan to be at   LIGI Tool & Engineering, Inc. (3220 SW 15th Street Deerfield Beach, FL  33442) at 1:00 pm on Saturday 10/14/17 so you can learn how to cut the BS and build a pitch that gets results. This event hosted by the Inventors Society of South Florida, a 501 (C) 3 non-profit educational organization.    Doors open at 12:30pm.
For more information go to our website www.inventorssociety.net or call 561-676-5677.