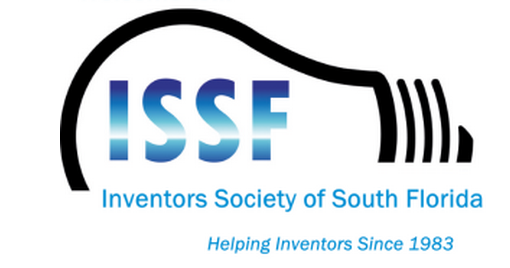 Welcome!
The Inventors Society of South Florida is a 501 (C) 3 non-profit organization dedicated to the advancement of the independent inventor through the use of Education, Motivation and Collaborative Support.
We will not do the work for you. However, we will give you the tools to Get The Job Done!
To that end, we provide a wealth of information to our members and the general public regarding all aspects of the invention process through our newsletters, website, speakers, etc.  However, the ISSF does not endorse, suggest, or recommend that any of this information may or should be relied upon without the user's own independent investigation and evaluation.
Call us for more information: (561) 676-5677 or (954) 281-6564.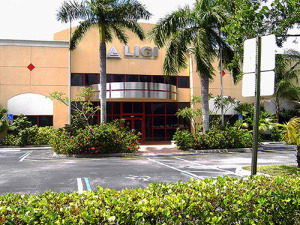 Our Meetings are Held on the Second Saturday of each month, except when interrupted by a holiday. We meet at 1PM. Pre-registration is at 12:30PM.  Seating is limited.We Meet At: Ligi Tools, 3220 SW 15th Street, Deerfield Beach, FL 33442. Click here for Directions.
Your First Meeting Is Absolutely FREE.  Click here, fill out our First Timer Form and bring a copy with you to your first meeting.
For Returning Non-Members, there is a $10.00 donation requested.  To Pay Online, click here.
Call us for more information: (561) 676-5677 or  (954) 281-6564.
---
---
THE WEBSITE IS PRESENTLY UNDER CONSTRUCTION, THE MEMBERSHIP IS NOT WORKING
Speaker For The September 9th Meeting
FREE CAD Program
What could be better than that?!? I'll tell you, a FREE CAD program that is easy to use with very simple tutorials that actually work and, here comes the best part, it will give you pricing for the part you just created, on the fly. You can even order it right then and there.
I mean… what more could you ask for? I know, I know, a unit that could capture the vision in your head and do all the work for you. Inventors! Always looking for the easy way out. Well, this is as good as it gets.
How do I know? I tried it out for myself. At first, it appears deceptively simple and I thought how could you get complicated shapes with so few tools but that's the beauty of this program. By mastering just a few simple tools, in no time, you can draw just about anything you want.
Let's face it, everyone serious about inventing needs to learn CAD. Sure, you can sketch something out on a napkin and bring it to a professional. Then spend hours ($) playing with it, refining it, blowing your entire budget before you get it right OR you can spend some time learning this new skill then spend as much time as you need to perfect and produce your product.
eMachineShop.com will be giving us a LIVE demonstration via Skype. Their presentation will include some basics to get you started then some more advanced techniques to give you an idea of the things you can do with the software as well as the services they provide which are quite extensive. They do everything from Rapid Prototyping through machining, various types of cutting, injection molding to full production runs.
To take full advantage of this presentation, I suggest that you go to www.eMachineShop.com and download the software Right Now. Go through some of the tutorials and start working with the software. So when you come to the meeting you will have your questions ready.
I can almost guarantee that once you start working with this program your life will change because You will be able to take your vision and bring it to life right before your eyes. There is no greater motivation than that.
To start this Life Changing Experience of turning your vision into reality come to LIGI Tool & Engineering, Inc. (3220 SW 15th Street Deerfield Beach, FL 33442) at 1:00 pm on Saturday 9/9/17 and learn what eMachineShop can do for you. Doors open at 12:30pm.
An event hosted by the Inventors Society of South Florida, a 501 (C) 3 non-profit educational organization.
For more information go to our website www.inventorssociety.net or call 561-676-5677.