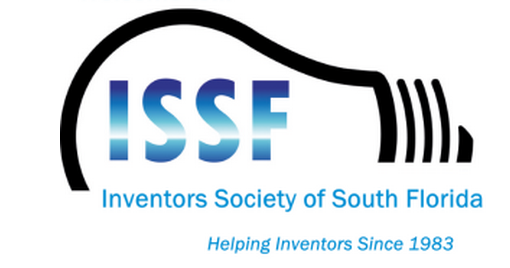 Welcome!
The Inventors Society of South Florida is a 501 (C) 3 non-profit organization dedicated to the advancement of the independent inventor through the use of Education, Motivation and Collaborative Support.
We will not do the work for you. However, we will give you the tools to Get The Job Done!
To that end, we provide a wealth of information to our members and the general public regarding all aspects of the invention process through our newsletters, website, speakers, etc.  However, the ISSF does not endorse, suggest, or recommend that any of this information may or should be relied upon without the user's own independent investigation and evaluation.
Call us for more information: (561) 676-5677 or (954) 281-6564.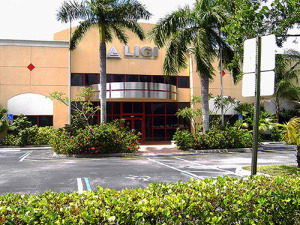 Our Meetings are Held on the Second Saturday of each month, except when interrupted by a holiday. We meet at 1PM. Pre-registration is at 12:30PM.  Seating is limited.We Meet At: Ligi Tools, 3220 SW 15th Street, Deerfield Beach, FL 33442. Click here for Directions.
Your First Meeting Is Absolutely FREE.  Click here, fill out our First Timer Form and bring a copy with you to your first meeting.
For Returning Non-Members, there is a $10.00 donation requested.  To Pay Online, click here.
Call us for more information: (561) 676-5677 or  (954) 281-6564.
---
---
Speaker for the August 12th Meeting
Trouble Maker, Makes A Fortune
Let's face it, truly creative people have a hard time fitting in the corporate world. When a visionary sees an opportunity for improvement they just can't help themselves. They have to bring it to the attention of their superiors. Who, instead of taking it under consideration and complimenting the initiative, usually condemn the concept as an intrusion by saying, "Keep your nose out of that" or worst case scenario, remove the Trouble Maker.
Alas, such was Harvey Padden's case when he got his first few jobs out of college. They could see he was brilliant but he was cursed with the ability of seeing the whole picture. Not only that, he wasn't much for theoretical conversations. When he got an idea, he sat down at a work bench and started putting things together.      
Eventually, he realized that he needed to be in his own business. In charge of his own life. So he found his niche and he was Very successful at it, creating and modifying measuring devices for industry.  
You see, not every invention has to be a consumer product. Quite often, there is more money in the Business to Business ( B to B ) market. However, the steps to success and the work involved are basically the same.
Mr. Padden is the consummate inventor. When we sat down to discuss his presentation I was enthralled, story after story, by the way his mind works. There is an intensity there that I have seen in many successful professional inventors as well as those just starting out.
There is also the calculated risk taker, that is the corner stone of every successful entrepreneur and nose to the grindstone determination necessary to run your own business.
When he asked me if the group would be interested in his story, I emphatically responded, "Absolutely, I have been looking for someone like you for quite some time". No matter what industry you are working in, no matter what type of invention or inventions you have, we can all learn a lot from this man.      
However, ya an't gonna get no learnin from this guy unless you get yer B…ody down to LIGI Tool & Engineering, Inc. (3220 SW 15th Street Deerfield Beach, FL  33442) at 1:00 pm on Saturday 8/12/17 to understand how a Troublemaker, Makes Their Fortune, an event hosted by the Inventors Society of South Florida, a 501 (C) 3 non-profit educational organization. Doors open at 12:30.
For more information go to our website www.inventorssociety.net or call 561-676-5677.