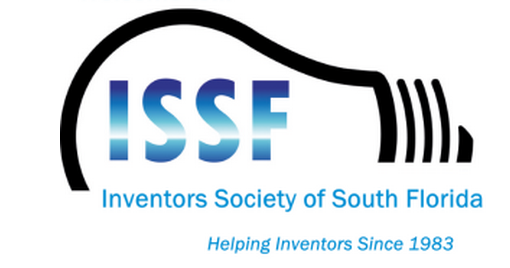 Welcome!
The Inventors Society of South Florida is a 501 (C) 3 non-profit organization dedicated to the advancement of the independent inventor through the use of Education, Motivation and Collaborative Support.
We will not do the work for you. However, we will give you the tools to Get The Job Done!
To that end, we provide a wealth of information to our members and the general public regarding all aspects of the invention process through our newsletters, website, speakers, etc.  However, the ISSF does not endorse, suggest, or recommend that any of this information may or should be relied upon without the user's own independent investigation and evaluation.
Call us for more information: (561) 676-5677 or (954) 281-6564.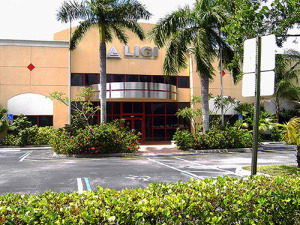 Our Meetings are Held on the Second Saturday of each month, except when interrupted by a holiday. We meet at 1PM. Pre-registration is at 12:30PM.  Seating is limited.We Meet At: Ligi Tools, 3220 SW 15th Street, Deerfield Beach, FL 33442. Click here for Directions.
Your First Meeting Is Absolutely FREE.  Click here, fill out our First Timer Form and bring a copy with you to your first meeting.
For Returning Non-Members, there is a $10.00 donation requested.  To Pay Online, click here.
Call us for more information: (561) 676-5677 or  (954) 281-6564.
---
---
Speaker For The June 10th, 2017 Meeting:
Christian Lovrecich of Nitro Displays
Stand Up, Stand Out To Make $
As a kid, I spent a lot of time on the boardwalk of a "Carney Town" on the New Jersey shore called Seaside Heights. I even tried my hand at "Barking The Stands" shouting stuff like, "Everyone's a Winner" "Best Prizes On The Boardwalk". What I learned was the best barkers got the biggest crowds which attracted even bigger crowds. This was also the secret to success for anyone in the advertizing business and for that matter Any Business.
Basically, business is not for the timid. You've got to Stand Up and Stand Out to grab your potential customer's interest. Probably the best pitchman of all times, Billy Mays, of OxiClean fame proudly proclaimed that he learned his craft Barking the Stands at Seaside Heights, NJ.
So what does this have to do with inventing? Everything !!! Thomas Edison was known by his contemporaries as more of a huckster than an inventor. So how do you begin to make some noise about your product?  One of the first places is usually trade shows, home shows, Expos and the like. Here your booth dressing is crucial to getting noticed, it has to give a big Billy Mays Shout out to the people passing by or they will just pass you by.
Christian Lovrecich of Nitro Displays http://www.nitrodisplays.com/ is going to show you what works and what doesn't as well as how to get the most bang for your booth dressing buck. You will be surprised at how little it can cost to look professional. If you haven't really thought about this subject before, you are simply not going to believe all the options you have. This is going to be a journey into another world for the uninitiated.
But Wait … There's More …
Christian is also the Master of FaceBook and has recently opened another business called Lovrecich Media www.facebook.com/LovrecichMedia/  It is like a blog where he answers questions and gives extraordinary tips on how to use FaceBook to raise awareness about your project and drive traffic to your website. On top of that, you don't have to pay an extra  shipping and handling charge because you are there already.
So if you are serious about making some serious money with your inventions then I seriously suggest you make a serious effort to come to LIGI Tool & Engineering, Inc. (3220 SW 15th Street Deerfield Beach, FL  33442) at 1:00 pm on Saturday 6/10/17 to learn how to make a serious impact on your market. Seriously !
This event is hosted by the Inventors Society of South Florida, a 501 (C) 3 non-profit educational organization.
For more information go to our website www.inventorssociety.net or call 561-676-5677.