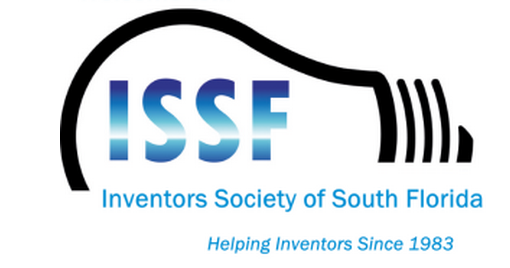 Welcome!
The Inventors Society of South Florida is a 501 (C) 3 non-profit organization dedicated to the advancement of the independent inventor through the use of Education, Motivation and Collaborative Support.
We will not do the work for you. However, we will give you the tools to Get The Job Done!
To that end, we provide a wealth of information to our members and the general public regarding all aspects of the invention process through our newsletters, website, speakers, etc.  However, the ISSF does not endorse, suggest, or recommend that any of this information may or should be relied upon without the user's own independent investigation and evaluation.
Call us for more information: (561) 676-5677 or (954) 281-6564.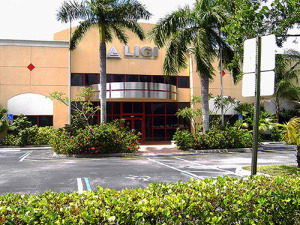 Our Meetings are Held on the First Saturday of each month, except when interrupted by a holiday. We meet at 1PM. Pre-registration is at 12:30PM.  Seating is limited.We Meet At: Ligi Tools, 3220 SW 15th Street, Deerfield Beach, FL 33442. Click here for Directions.
Your First Meeting Is Absolutely FREE.  Click here, fill out our First Timer Form and bring a copy with you to your first meeting.
For Returning Non-Members, there is a $10.00 donation requested.  To Pay Online, click here.
Call us for more information: (561) 676-5677 or  (954) 281-6564.
Speaker For The October 1st Meeting
The Inside Scoop On Prototyping to Short Run Production
Charles Koch of 3Axis Development, Inc. of www.3axis.us was a highly regarded well rounded manufacturing expert when I met him in 2008. He has always been on the cutting edge of technology as you may have witnessed at our July meeting when he showed a new very affordable and versatile 3D printer that he is now representing.
Charles will be discussing how to match your project to the right type of prototyping and/or manufacturing methods to achieve the best results within your time restraints at the most reasonable price for maximum return on your investment. What more could you ask for ?
Of course, his company can start working with you from a dream on a napkin but he will also discuss what you need to have in place for them to help you more efficiently. What CAD programs work the best, what specifications help as well as what specification can hurt your project and much more.
One of his newest ventures is selling top quality yet affordable 3D printers and other equipment which you can see on his website under the button Engineer's Toy Store. I must admit, I found a number of things I might put on my list for Santa.
This program should be of interest for any inventor no matter where you are in the process because if you are just starting out it will give you a ton of information to process or give you the answers to major decisions you might be going through right now and last but not least show you some mistakes you may have already made with a way to correct them.
Whatever your interest and with all the education you can get from this presentation, the only thing that you have to do is make the commitment come to  LIGI Tool & Engineering, Inc. (3220 SW 15th Street Deerfield Beach, FL  33442) at 1:00 pm on Saturday 10/1/16 for this meeting that is hosted by the Inventors Society of South Florida, a 501 (C) 3 non-profit educational organization.
For more information go to our website

www.inventorssociety.net

or call 561-676-5677 or 954-281-6564.