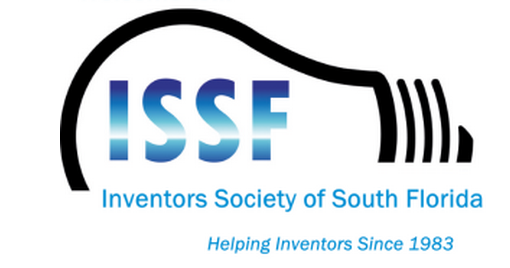 Welcome!
The Inventors Society of South Florida is a 501 (C) 3 non-profit organization dedicated to the advancement of the independent inventor through the use of Education, Motivation and Collaborative Support.
We will not do the work for you. However, we will give you the tools to Get The Job Done!
To that end, we provide a wealth of information to our members and the general public regarding all aspects of the invention process through our newsletters, website, speakers, etc.  However, the ISSF does not endorse, suggest, or recommend that any of this information may or should be relied upon without the user's own independent investigation and evaluation.
Call us for more information: (561) 676-5677 or (954) 281-6564.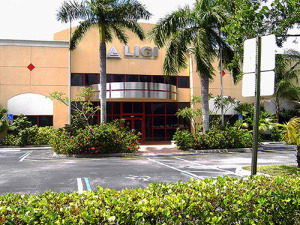 Our Meetings are Held on the First Saturday of each month, except when interrupted by a holiday. We meet at 1PM. Pre-registration is at 12:30PM.  Seating is limited.We Meet At: Ligi Tools, 3220 SW 15th Street, Deerfield Beach, FL 33442. Click here for Directions.
Your First Meeting Is Absolutely FREE.  Click here, fill out our First Timer Form and bring a copy with you to your first meeting.
For Returning Non-Members, there is a $10.00 donation requested.  To Pay Online, click here.
Call us for more information: (561) 676-5677 or  (954) 281-6564.
Speaker for the September 10th, 2016 Meeting – KEVIN COX
3 Great Programs From FAU
Once again, FAU is included us in a number of their entrepreneur programs. Unfortunately, this year's Business Plan Competition is only for full time students but don't let that discourage you. Their new and improved 30 hour boot camp in September that runs for 10 weeks will teach you all the ins and outs of building a business plan, putting together a presentation along with a pitch deck, what investors look for and more from seasoned entrepreneurs who have been there, done that and Sold the tee shirt.
As an inventor, these are skills you Will need. So many inventors tell me that all they need is an investor. Well, before you can even talk to an investor you need a business plan. If you try to contact a major company through their Open Innovation Portal you will need to fill out a form which contains all the questions you need to answer for a business plan. For your own piece of mind, before you put your life savings on the line for your product, you're going to want to know your probability of success which you will find in a business plan.
But That An't All Folks
There is another series consisting of five lectures on three extremely important topics by true experts on each. The Predictive Entrepreneur is on how to foresee the pitfalls in your proposed venture and overcome them, ahead of time. Disruptive Technology, is exactly what you want to invent. Not only does this course teach you how to define the technology, it teaches you all the parts that make or break such a venture. How to Establish Foreign Business provides the ABC's of exporting, international trade, multi-national business and foreign marketing. You can take just one, two or all three (just like me).    
Kevin Cox is a published academic on entrepreneurship, who cofounded a successful start up and is the head of these programs. He will be giving us a presentation on the programs. Flyers for both programs are included in your handout packet and will be available on our website after the meeting
But Wait… There's More…
Korinna Lewis-Welch is the head of an exciting new program at FAU called the Technology Runway. This is more of an incubator program where potential start ups are actually funded and given space to realize their companies. The list of mentors is incredible. Just to be able to get their help is priceless.
Ms. Lewis-Welch will be giving us an over view of the program but here is a link to their site to wet your appetite http://bit.ly/2atIb9d .
These three programs could be the start of your real adventure into the business of inventing.
Now, all you have to do is show up at LIGI Tool & Engineering, Inc. (3220 SW 15th Street Deerfield Beach, FL  33442) at 1:00 pm on Saturday 9/10/16 to learn how they can apply to you at the meeting which is hosted by the Inventors Society of South Florida, a 501 (C) 3 non-profit educational organization.
MEETING HANDOUT – FAU LECTURE SERIES
MEETING HANDOUT – FAU BUSINESS PLAN BOOT CAMP
For more information go to our website www.inventorssociety.net or call 561-676-5677.