Speaker For The December 3rd Meeting:
Gordon Tredgold
The Master of Getting Results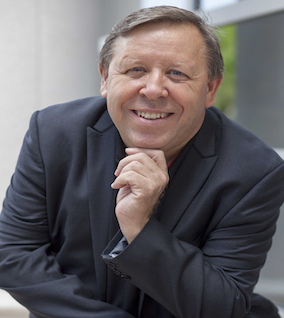 Gordon Tredgold (http://gordontredgold.com) is "The Leaders' Leader". Who was heralded in Inc. Magazine as one of the top 100 Leadership and Management, Experts and Speakers. He was ranked #2 on the Top 15 Must Read Leadership Blogs, #4 on the Top 50 Most Socially Shared Leadership Blogs and has the distinction of being the Number One Leadership Expert to follow on Twitter. Gordon is also a Visiting Professor at Staffordshire University, a Fellow of the Institute of Leadership and Management and a member of the National Speaker's Association.
A world renowned author, Mr. Tredgold is known getting sustainable results FAST ™ which just so happens to be the name of his system that breaks down to this:
Focus Simply focusing on goals and specific tasks isn't enough to insure success. What's more important is ensuring that the right things are focused on and kept as priorities.
Accountability managing the effectiveness of the people, processes and procedures that are taking place is key to experiencing optimal results.
Simplicity taking measure of the effectiveness of "how" things are getting done and implementing a clear plan of action. Things that are simple aren't necessarily easy.
Transparency the entire, bigger picture must be clear for everyone so that the question, "How far are we in this process and how far do we have to go?" Is easily answered by all involved.
Let's face it, as inventors we are all the leaders of our projects. Even if it is a team of one, we need to identify and define a clear path to success. As our team grows with service providers, manufacturers and retailers, we need to be able to inspirer them with our vision. So everyone is fired up and committed to its' success!  
Without a doubt, This is a skill you must possess and you can learn the skill from the Best by coming to LIGI Tool & Engineering, Inc. (3220 SW 15th Street Deerfield Beach, FL 33442) at 1:00 pm on Saturday 12/3/16 for this incredible presentation hosted by the Inventors Society of South Florida, a 501 (C) 3 non-profit educational organization.
Meeting Powerpoint: