Cara Morris
Do You Have An Invention?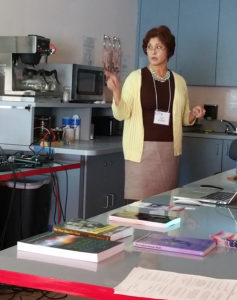 I can't tell you how many times I have sat down with inventors who may have a great idea for an invention but absolutely no idea of how to reduce it to practice or for that matter, what "Reduce It To Practice" means. In essence, this is a detailed description that explains what the invention is, how it works and how a person versed in the art could make and use it.
According to the US Patent and Trademark Office, if your idea has not been Reduced To Practice, you don't have an Invention. Period!
Many of the patent attorneys and agents that I have spoken with, bemoan the fact that they literally have to drag this type of information out of the inventors they work with, sometimes losing very valuable key elements in the process just because the inventor doesn't know what to say, but who can we turn to, to learn this very complicated, technical skill?
Cara C. Morris, Esq. is a licensed patent attorney with over 24 years of highly diversified legal experience in the areas of intellectual property, commercial law and litigation. Ms. Morris has a background in Chemistry and life sciences as well as a broad sector of technologies. She is a founding member of Nationwide Patents and a Certified E-Discovery Specialist.
You Will be impressed if you check out her website www.nationwidepatents.us, but I can tell you, Cara is very down to earth as well as surprisingly mechanical. So no matter how simple or technical your idea is, she can show you how develop this vital skill that turns your ideas into patentable inventions.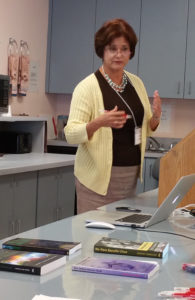 Although she will be focusing on what makes an invention patentable, her presentation will also include topics such as how to communicate with your patent professional, why you will be rejected and how the patent process works.
Don't miss this opportunity to learn what an invention really is and if you indeed have one. Make sure you come to LIGI Tool & Engineering, Inc. (3220 SW 15th Street Deerfield Beach, FL 33442) at 1:00 pm on Saturday 5/7/16. This meeting is hosted by the Inventors Society of South Florida, a 501 (C) 3 non-profit educational organization.
For more information go to our website www.inventorssociety.net call or 561-676-5677.